Robert Dyas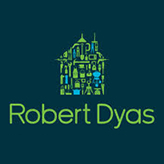 Telephone
01628 781245
Website:
www.robertdyas.co.uk
The newly refurbished Maidenhead store is now open. You'll still find the same friendly service and all the things you need for your home at the right prices, but we've also introduced:
BETTER RANGES - we've added some exciting new ranges to give you the best choice on the high street for all your home and garden essentials.
BRIGHTER IDEAS - from the latest exclusive kitchenware to specialist cleaning products that really work, you'll discover hundreds of new ideas for your home. We look forward to seeing you.
24 Kings Walk Mall